Hey everyone, we have a few things to release today.
The Christmas Sedan
The latest addition to Donut Team Event Cars & Characters comes in the form of the Christmas Sedan.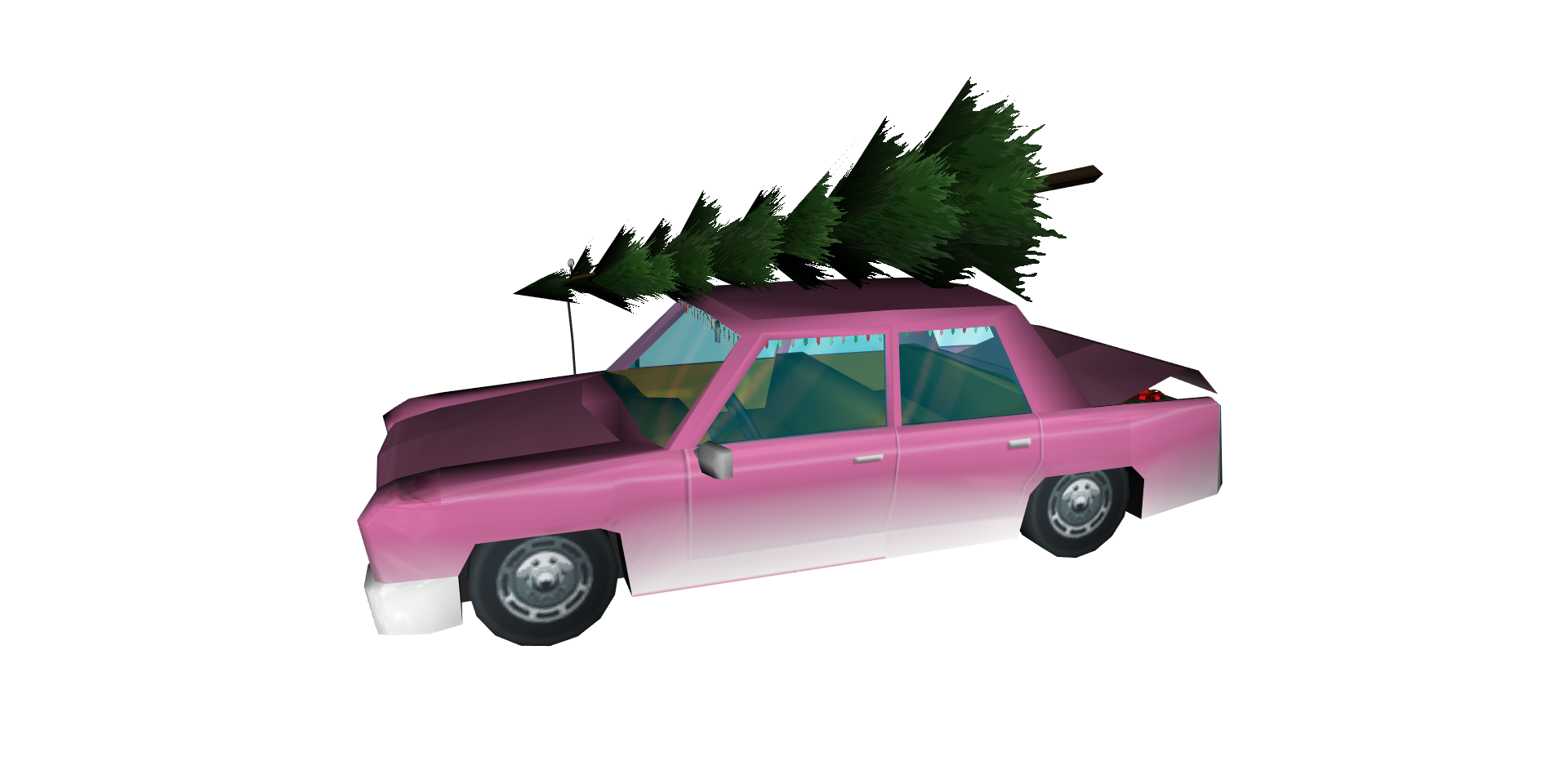 This is the Family Sedan from Donut Mod 4 decked out with a tree, lights, presents and snow. It can be obtained for free in Level 1.
Check it out now!
Changelog for Road Rage Returns 1.2.1
We're finally releasing an update to address some issues and quirks with Road Rage Returns.
Adjusted calls to AddStageCharacter in Level 1 and 2 street races to fix false positives when Debug Checks is enabled.
Changed car spheres in L2M7 and L3M4 to be drop zones instead.
Fixed the street races in Level 2 in various ways. They should be possible now!
Fixed the briefing art in L2BM1 to be the correct art.
We apologize for the long wait for this fixer update and also plan to have more bug fixes and improvements on the way soon.
Check it out now!
Changelog for SHAR MP 18
This update addresses an issue introduced in SHAR MP 17 where changes to how and when conflicts are detected caused mods to conflict with Multiplayer Resources. This new version makes it so Multiplayer Resources does not conflict anymore and also allows you to ignore these conflicts when they occur.
Full Changelog
Made the launcher show a message when it detects a mod conflict, allowing you to ignore the conflict and continue anyways.
Made the launcher able to detect conflicts with uncompiled mods.
Fixed an issue where Multiplayer Resources conflicted with mods that modified the same files (such as "art\frontend\ingame.p3d").
---
Happy Holidays,
Donut Team