Hey everybody, we have a new tool to release today.
Introducing Lucas' Simpsons Hit & Run Map Data Viewer: a new tool to view roads, fences, intersects and more.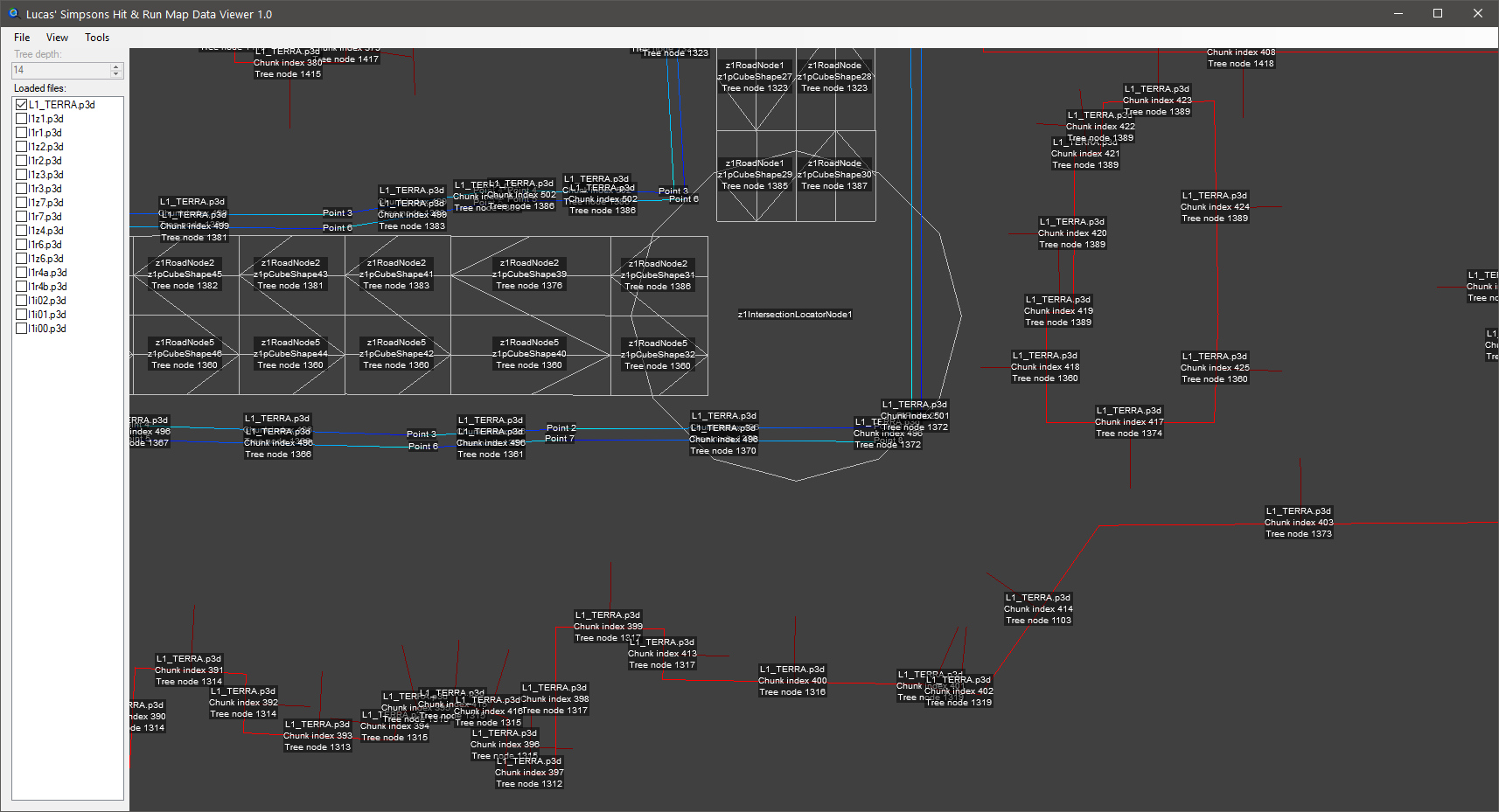 This tool enables you to easily do the following:
View an entire level or individual zones.
View the tree, fences, intersects, roads/intersections, ped paths, locators and triggers inside any loaded files.
Easily identify specific unnamed chunks (like Fences or Intersects) by looking at their chunk indices to make manual edits to them with the Pure3D Editor.
Getting an exact position and measuring between two points.
Measuring distances along a road.
Saving images of the map data.
Simply drag a TERRA file or a region in and take a look.
---
Download the tool
here
.
Happy modding,
Donut Team