The Buzz Cola Corporation unveils their plans to open a new factory in Springfield.
The townspeople rejoice as the expansion brings new jobs to their humble town.
However, there is something with darker intentions lurking.
It is brewing a darker plan for the future.
A conspiracy brewing in Springfield.
And one family is about to be at the heart of it all.
What is Donut Mod?
Donut Mod is based on Hit & Run's original campaign and content. The main goal of the project is to replace all of the missions with new ones and revamp side content. The story is an expanded version of the base concepts seen in Radical's story with altered or entirely new plot points as well as entirely new characters.
Features
29 New Story Missions
4 New Bonus Missions
4 New Sets of Challenge Missions
2 Difficulties

Normal: A more relaxed experience that follows a difficulty curve similar to the original game.
Hellfish: A much tougher experience that starts off challenging and expects you to be very experienced.

10+ New Vehicles
16+ New Character Outfits
120 New Wasp Cameras
High-Definition Frontend

Featuring 28 New Hand-Drawn Collector Card Items

Several New Music Tracks
Videos
Spoiler: Level 1 Mission 7 Gameplay Demonstration
More coming soon.
Vehicles
There are several new and revamped vehicles in this version of the mod.
Others not currently pictured here include:
Bart's Li'l Lightnin'
Marge's Station Wagon
Character Outfits
This version of the mod features 3 new outfits for every player character plus several for non-player characters.
Screenshots
Level 1
Spoiler: Homer Confronts Burns in Mission 7
Level 2
Spoiler: Bart finds and destroys mysterious routers in Mission 7
Level 3
Spoiler: Lisa races a familiar face in Mission 1
Level 4
Spoiler: The Box Factory
Spoiler: The Ajax Steel Mill
Spoiler: The Motel Room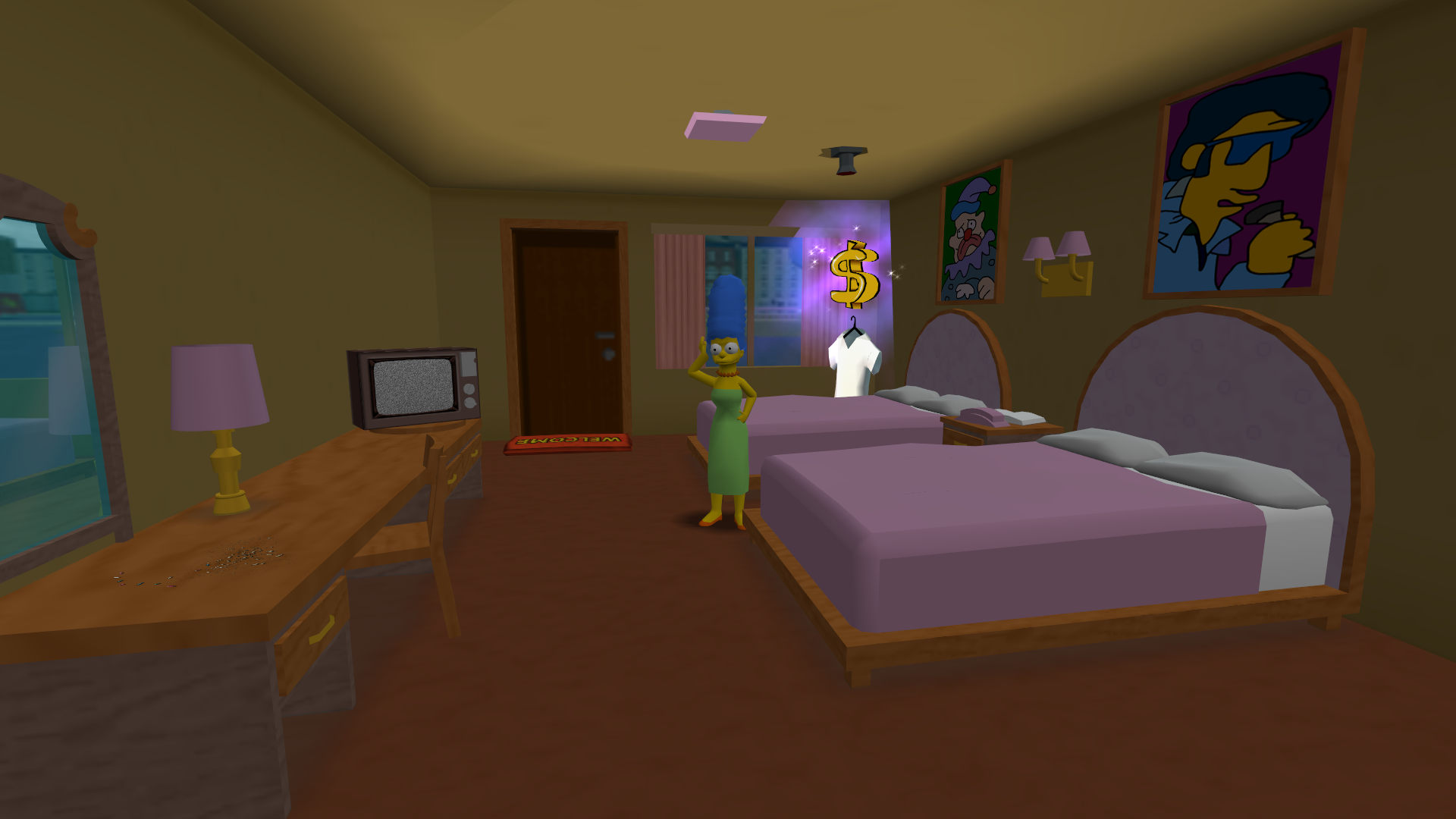 Fun facts about this area:
Marge actually stayed here in an episode of the show and the room is based on that appearance.
The art on the walls is drawn by our artist, Tyler.
The view outside the window is a low resolution screenshot of the outside area. This is done to be consistent with how Radical's interiors were made.
Spoiler: The Rendering Plant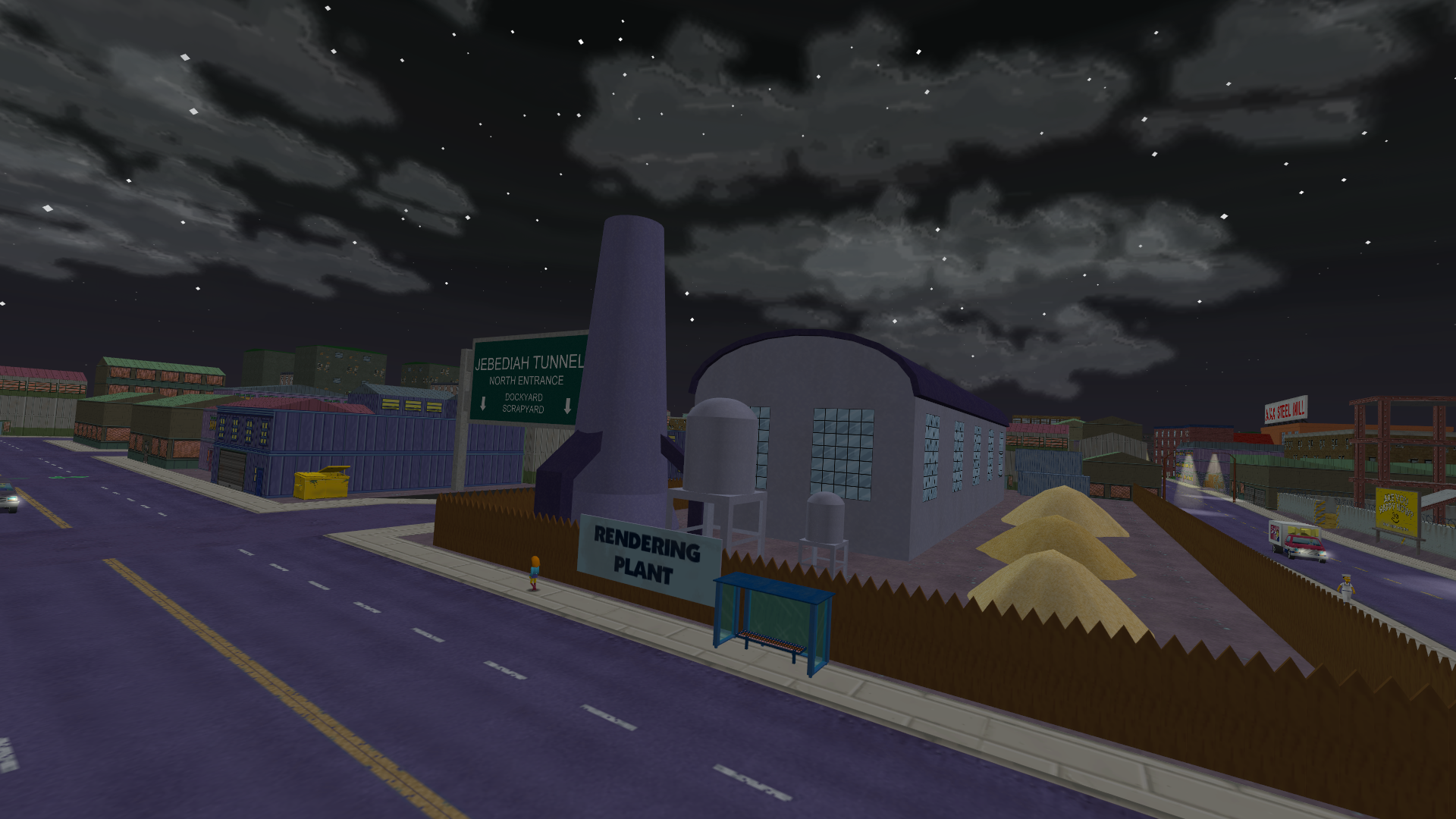 Fun facts about this area:
The rendering plant was one of the earliest structures in the map although it had no textures until very recently.
The tunnel adjacent to it is named after Jebediah Springfield.
Spoiler: Plaza and the Springfield-X Theater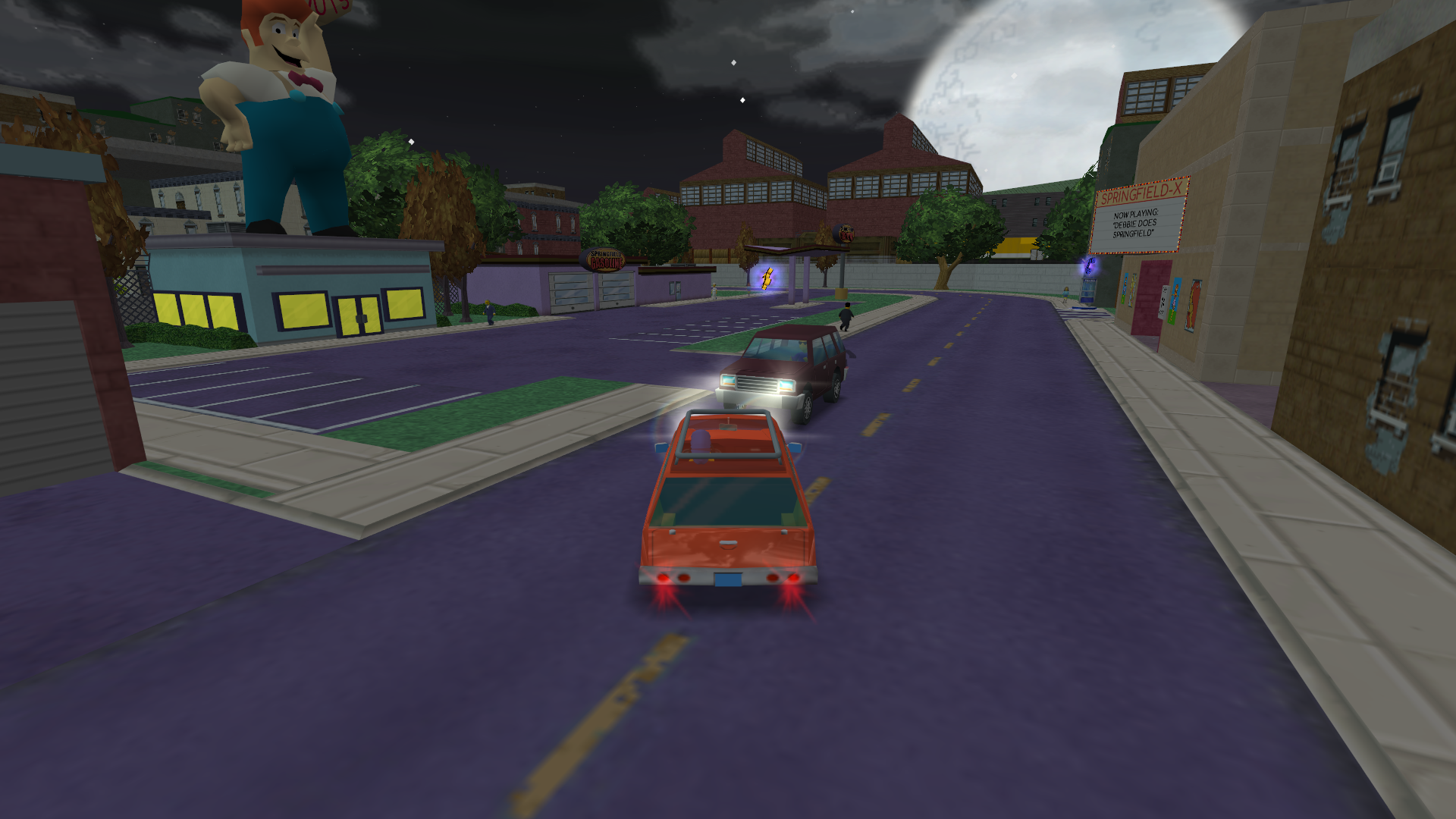 Fun facts about this area:
The Springfield-X sign is randomized between two textures to represent both appearances in the show.
Download
Donut Mod 4 is not available yet.
Other
Community Billboard Submissions
Want to contribute something to the project and have your work featured? Check out the
Community Billboard Submission
thread.
Project Donut
While Donut Mod 4 is being developed, you can go ahead and revisit the project's humble beginnings by downloading the open source version of Donut Mod 1, also known as Project Donut.
See the General Information thread for more details.
Donut Mod 3
While you wait for Donut Mod 4, you can try out the current release Donut Mod 3. This release features the first 3 levels of the mod.
See the Downloads page to get the mod.
Tales of Springfield
We recently published an unedited and unfiltered concept document for the cancelled Project Donut sequel.
Check it out here.
Old Thread
On September 2nd, 2018 we archived our old General Information thread in order to get fresh analytics (votes and view count) on this new one.
If you'd like to view the old discussions, they can be found
here
.